What is Ali's Power Hour?
Ali's Power Hour Concert is 60 hilarious, catchy, one-minute songs that take you on a wild ride through a Power Hour Drinking Game. It's a concert. It's a game. It's a party. It's unlike anything you've ever experienced before!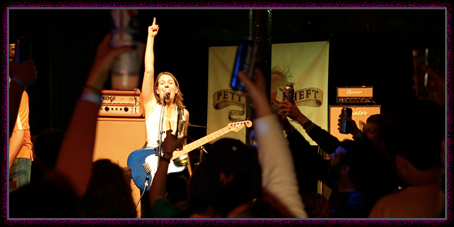 To play the game, party goers cheer, clink glasses and take a shot of beer every time Ali changes the song. Awesomeness ensues! Throughout the show, Ali continues to keep the party going with mini-games. Her songs incite activities such as. . .
chanting
clapping
Irish jigging
toasting
snapping
building beeramids
blowing into bottles
and lots more!
It's guaranteed to take your party from 0 to 60 in one hour! [Note: Ali's set actually lasts around 80 minutes because she interacts with the audience between songs!]
Do you have to drink? No! Ali's music is dancable, catchy and clever so anyone that chooses not to drink is still guaranteed to have a great time. Everybody wins the game so players that do choose to drink can stop at any time during the show and still be victorious!
This is not your usual concert. Your event will not be a usual party. Book Ali and you'll give your guests an experience they'll be talking about for years to come.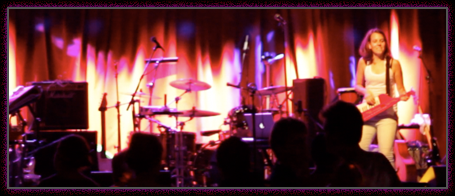 About Ali Spagnola
Ali Spagnola is the artist and master of ceremonies that will turn your next event into an unbelievably awesome bash. This charming musician and partier has over 5 years of experience performing her Power Hour Concerts everywhere from private ski chalets to huge capacity concert venues to pop culture conventions.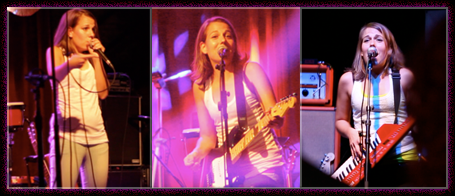 Throughout the night Ali jumps from guitar to keytar, singing to rapping, engaging the audience ensuring everyone has a good time. She scientifically formulated the perfect Power Hour party when she wrote and produced all 60 of the Power Hour songs (though she occasionally adds in covers during her shows).
An album of all the party jams is also available on a Shot Glass USB that Ali invented! Check out her Power Hour Album site for more info.
Connect with Ali

Who needs Ali's Power Hour?
Holiday Parties
Conventions
Birthdays
Company Team Building
Weddings
Divorce Parties
Bachelor/Bachelorette
End of the World Parties
Galas
Fundraisers
Funerals
Tailgates
And more. . .
Do you want your party to be fun and engaging? Do you want to give your guests something they've never experienced before? You want to ensure everyone has a good time? Then you need the one and only Ali Spagnola.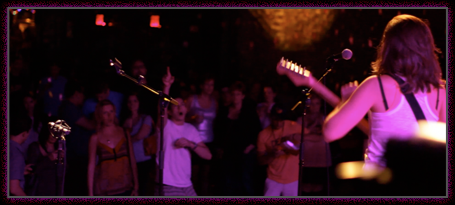 Amazing Party Favors!
Ali's music from the Power Hour Concert is available on a USB shaped as a shot glass. They also come on lanyards for hands free partying! These innovative gadgets make awesome party favors for your guests to drink with during the game and take home after the show.

All party sizes are welcome though you can create a special order of Shot Glass USBs with your own custom colors and graphics if your guest list is over 1,000 people. Contact to inquire about package deals that include Shot Glass USBs with the show.

Book Ali's Power Hour!
There is only one Power Hour Concert. There is only one Ali Spagnola. You need to experience this party.
Contact to inquire about rates!